Sergio Talens-Oliag Technical Blog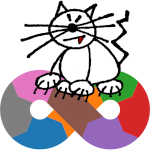 As promised, on this post I'm going to explain how I've configured this blog using hugo, asciidoctor and the papermod theme, how I publish it using nginx, how I've integrated the remark42 comment system and how I've automated its publication using gitea and json2file-go. It is a long post, but I hope that at least parts of it can be interesting for some, feel free to ignore it if that is not your case …​ 😉...
Welcome to my new Blog for Technical Stuff. For a long time I was planning to start publishing technical articles again but to do it I wanted to replace my old blog based on ikiwiki by something more modern. I've used Jekyll with GitLab Pages to build the Intranet of the ITI and to generate internal documentation sites on Agile Content, but, as happened with ikiwiki, I felt that things were kind of slow and not as easy to maintain as I would like....